Whole House Music & Video
Kansas City's Whole House Music and Video Professional
Enjoy music and television in any area of the house.
Your home entertainment does not need to be limited to just one room or indoors. Watching television or listening to music can be conveniently available in every room, outdoors or even the garage. This can be accomplished with a system designed to distribute audio and video throughout your home; this is known as Whole House A/V.
CINEMA AT HOME designs and installs Whole House systems that allow the entire family to watch or listen to whatever they desire in any room, at anytime. Each member can control that room's Audio/Video independently, or when it comes time to entertain guests the system can fill the entire home with music. Additionally, Whole House A/V can provide Paging and Intercom features allowing you to communicate easily throughout your home.
Multi-Room and Whole House Music Audio / Video
You use every room in your house, so shouldn't you also be able to enjoy music and video throughout your home? CINEMA AT HOME can bring systems that distribute entertainment to any area of your home, both inside and out. Distributed Audio/Video systems allow for endless entertainment possibilities that can be enjoyed and operated everywhere in your home.
CINEMA AT HOME can pre-wire for distributed A/V systems in your home that is under construction, or even retro-fit your existing home. These systems are operated by remote control from hand-held remotes, decorative In-wall Controllers or even your Tablet or Smart Phone. This allows you to change Streaming Radio stations, CD's or even Blu-Rays's from any room. The kids can be listening to Pandora Radio in the bedroom, the wife can be listening to CD's in the kitchen, the husband can be listening to Sports radio in the garage – Everyone is happy.
Paging / Intercom Systems
Whole House Music / Video does more than just distribute music and movies throughout your home, it allows you to keep in contact with everyone in it. Integrating Paging and Intercom ability into your Whole House A/V adds the convenience of communicating to others from anywhere in the house. Even your telephone and doorbell can be integrated to mute music while ringing.
The same devices used to operate your Distributed Audio/Video system will also allow you to page, talk and listen to others. Additionally, many control devices will allow you to access video cameras around the home making it easy to see who's at the front door or in the pool. CINEMA AT HOME has many options to fit most any budget and any size home in Kansas City with convenient Paging and Intercom solutions.
Apple and Android Device Integration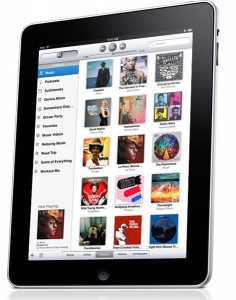 If you do not own one of these Smart Devices… you know someone who does. Their popularity can be found in almost every home, car, pocket and purse in America. People stream and store hundreds of songs into these hand held devices allowing them to listen to their favorite music anywhere. So it makes sense to have the ability to play this music on your entertainment system at home.
CINEMA AT HOME provides many options for you to easily listen and operate your device through your Whole House A/V system or Entertainment System. Instantly access your songs or playlists and stream them throughout your home. You can even view Album art, videos, pictures and mirror your display directly to your television!
Simple, Intuitive Control
Intuitive Control is all about taking the most complex system in your home, your Entertainment System, and making it simple to operate. Cinema at Home believes that no matter how nice the Entertainment System is, if you can't operate it then what's the point.
CINEMA AT HOME will ensure you that your Home Entertainment System will be easy to operate and understand. One remote. One button. One finger, is all it takes to turn on even the most complex systems. Want to listen to music? Just press the button that says "Listen to Music"! Want to watch a Blu Ray DVD? Easy. Press the button that says "Watch Blu Ray"! Get the idea? CINEMA AT HOME, like we say is… "Simply Entertaining!"
In the Greater Kansas City area? Get your Free Whole House Music/Video Consultation & Estimate
CINEMA AT HOME offers FREE, No-obligation, In-home Consultations.
Call 913-515-2081 or schedule a Free Consultation using our Online Form.