Home Network Installation
Kansas City Home Network and WI-FI Experts
CINEMA AT HOME provides services to create your own Home Network.
Today's Kansas City Electronic Lifestyles are enhanced with the ability to keep ourselves connected to the internet, whether for business or entertainment. CINEMA AT HOME provides Professional Installation, Set-up and Service of LAN (Local Area Network/Home Networks), WI-FI devices and much more!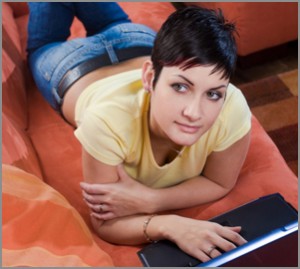 It goes without saying our computers, laptops and tablets are all connected via Ethernet; but did you know your Home's lighting, thermostats, security system and more can also communicate via Ethernet? By the way, most new High Definition Televisions, Blu-Ray Players and Game Console Systems are also connected by Ethernet. Ethernet interconnectivity allows these devices to update firmware or instantly Stream television, movies and music directly from the internet into your home! Whether you have an existing Home Network with issues or require a completely new and updated system, CINEMA AT HOME is your Kansas City Home Network and WI-FI expert!
WI-FI Set-Up and Protection
CINEMA AT HOME will set-up or service your WI-FI Network to assure maximized speed and protection. We offer many affordable solutions to optimize your WI-FI coverage and reliability. After all, you pay a monthly fee from a Ethernet Provider Service so it makes sense to get the Ethernet Speed you pay for!
Home Network (LAN) Installation and Service
CINEMA AT HOME can assist you with any concerns, issues or needs you have for your own Home Network. You certainly know how important a reliable Network is and how frustrating it is to experience slow, unresponsive Ethernet or connected devices like your iPad, PC, MAC or Gaming System. CINEMA AT HOME can provide you with a protected, reliable Home Network with fast, responsive connections to all of your devices.
Whatever the problem, We have a solution!
Do have problems with poor WI-FI coverage range?
Are you sure your WI-FI is properly protected from intruders and hackers?
Is your computer system slow to operate and respond?
If you answered YES to any of these questions, give us a call today!
In the Greater Kansas City area? Get your Free Home Network and WI-FI In-Home Consultation & Estimate
CINEMA AT HOME offers FREE, No-obligation, In-home Consultations.
Call 913-515-2081 or schedule a Free Consultation using our Online Form.
.